Maine Weight Loss Hypnosis Works!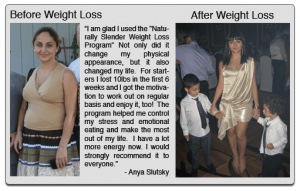 We offer effective programs, but we also offer a free no-risk assessment and screening. Find out how hypnosis can work for you. If you're tired of struggling to lose weight – you're in the right place, and there is no better time to start than right now. New programs starting regularly. To check program availability just give us a call. You can reach our office locally at 207-318-7751.
We Don't Have Any Of These:
Prepackaged Food or Pills.
Strict Diets or Embarrassing Groups.
Dangerous Surgeries or Fad Gimmicks.
What We Do Have:
A new way to become thinner that's safe and enjoyable.
Balanced nutrition with hypnosis and motivation strategies.
An advantage over self-sabotage and bad habits from the past.
A healthy alternative that can help you achieve lasting results.
Feel Confident!.
We are confident that if you use this program, you can join the thousands of successful clients that have lost the weight and kept it off using hypnosis!
What Previous Clients Are Saying:
I now have so much more control over my food, unlike my food controlling me. I came to Amber to finally put an end to an unhealthy pattern with food..after the first session I started losing weight, after two weeks I was down 7lbs. and a month later down 16lbs. Not only am I finally losing the weight but I feel better emotionally then I have felt in years.
I worked with Amber to loss weight and get me motivated to exercise and a regular basis. My results were fantastic, I lost over 30lbs in a five weeks and and a renewed energy and positivity. I highly recommend Amber, she is amazing at what she does.
Individual Hypnosis Session help you to:
Emotionally take back control
Develop slender eating habits
Associate pleasure to physical activity
Learn how to lower your 'fat thermostat'
Build self-confidence
Learn to reduce stress, sleep better and feel more energized